Merlin's Lifestyle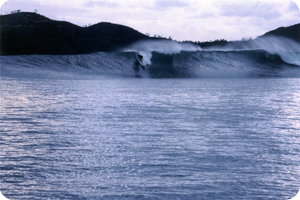 People say that a picture is worth a thousand words and in this case, it is true.
Many people talk the talk but here is someone who talks the talk AND walks the walk!
Merlin has travelled around the world to surf some of the best waves and dived at some of the most beautiful sites.
Recent trips include: Indonesia (he speaks Indonesian), Australia, Cambodia, Thailand and Costa Rica.
He has skateboarded for 16 years and surfed for 9 years. He rides a normal skateboard and surfs a Tiki longboard.
He has taken part in National motor rallies (tarmac - best result 2nd in class in the 1999 Harvest Rally) and martialled the Network Q rally with the North Devon motor club on numerous occasions.
Merlin has also been a qualified beach lifeguard and BSA Level 1 Surf Instructor.
He has jumped out of a perfectly good aeroplane (once), been rescued by a search and rescue helicopter when his father's boat started to break up and has been caught in a hurricane in the Bermuda Triangle whilst performing on a cruise ship!
He is a member of the British Society of Dowsers and has recently been dowsing in Costa Rica where he successfully solved water problems for a hotel and a bakery.
Merlin enjoys surfing, free diving, martial arts and going to the gym.