Glow Performances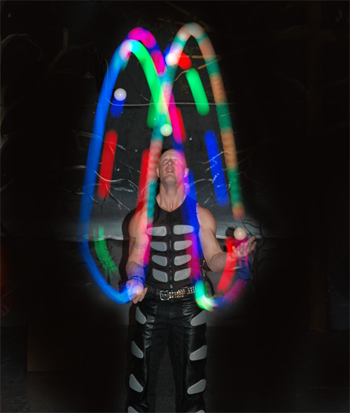 Perfect for night clubs (combined with fire juggling and stilts/statue combination), evening events or performances for non English speaking audiences, Merlin uses some of the most up to date electronic juggling equipment to create some stunning visual effects.
If you are looking for a show that works anywhere in the world then look no further!
Special shows & performance pieces created to fit your requirements.
They are completely safe for indoor use and are perfect for use where fire is unsuitable or space is limited.