Welcome to Merlin Cadogan.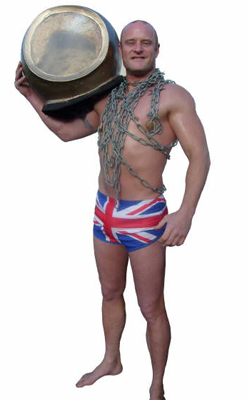 Merlin Cadogan is a 35 year old professional performer who has over 15 years of experience.
Merlin has many skills but specialises in juggling and wizardry. He also incorporates comedy, balancing and unicycling, to name but a few talents, into his shows.
This website is intended to illustrate the wide range of Merlins expertise, interests and qualities.
Please navigate through the website using the menu above and feel free to get in contact if you would like any further information.
Britain's Got Talent 2009
Merlin made it all the way through to the semi final of Britains Got Talent 2009 and received some great comments from the judges including a 10 / 10 from Simon Cowell!